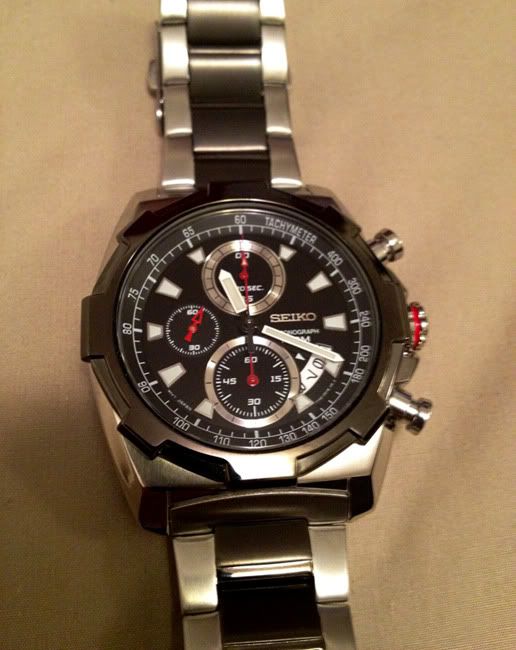 I paid $359 for my Seiko Velatura, a very bold, elegant watch. However, similar looking Seiko watches can be had for under $200. 
The Seiko SNDD51, about 45mm, for $190. 
The Seiko SNDD49, about 45mm, for $162.
The Seiko SNAE25, about 45mm, for $176. 
A fourth watch, while not looking like the Velatura, has a strapping military look, the Seiko SNAD05, which Jonathan recently acquired. Currently it's $195, but as of this morning it was $189.