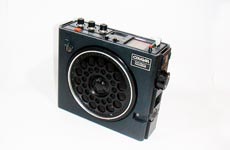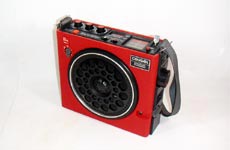 I purchased an RF-888 today on eBay and await its arrival for review.
If my research is correct, the Panasonic RF-888 was released in 1973 and seems to have been the predecessor to the RF-1150, which came out around 1975.  
Gerald Johnson owns an 888 and describes it as thus: 
big speaker with powerful sound, nice construction, film dial (like 2200), great fm reception and very good am. very rugged, very different looking radio with alll controls on top.