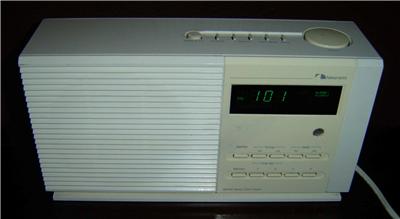 I'm no techie, so I'll post this reader's fix-it question and see if anyone out there can give some sound advice:
I recently bought a Beautiful White Nakamichi TM-1 on eBay.  I was hoping to find both the radio, and companion speaker.  Now I am keeping my eyes open for the companion.
The cosmetic condition is great, 9-10.  The sound is superb too.  However, the controls are pretty unreliable.  Sometimes the none of the controls on the front face will work except for the AM/FM button.  Today at first the power button wouldn't work, then it worked a little later.  Even when the power button wouldn't work, I was able to get the radio on by using the sleep button.  It almost seems like it's just a case of dirty contacts.  However, the fact that most of the front panel buttons seem to go in and out at the same time has got me baffled.  I haven't attempted to take the radio apart yet.  Any suggestions?  Thanks.

Patrick O.