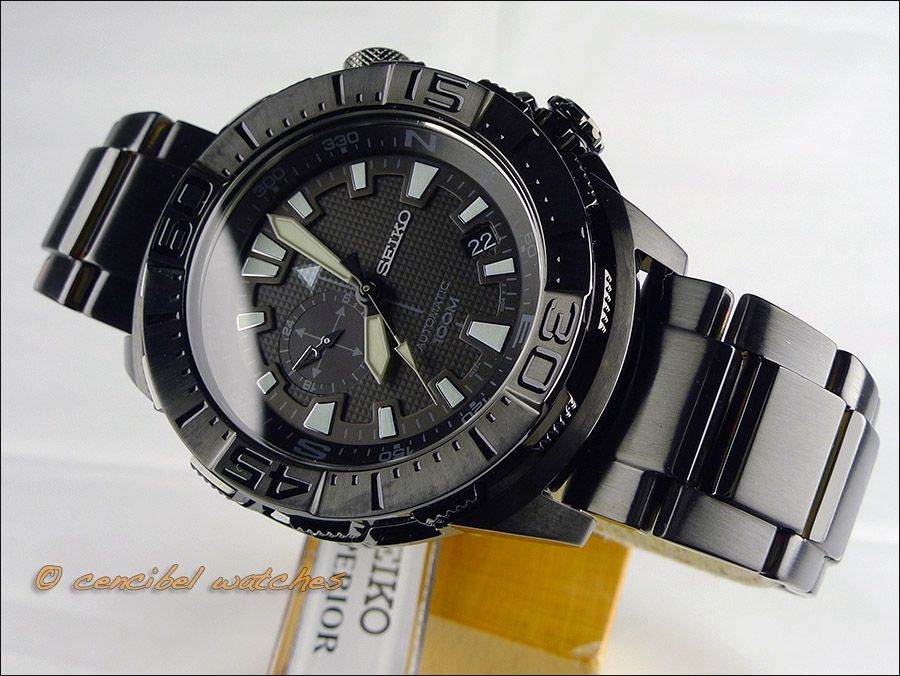 My Watch Idiot Savant inclinations came back (after a lovely hiatus of writing) in the form of gunmetal "needs." As a result, I pulled the trigger on a couple of gunmetal watches, the Seiko SSA051 and Seiko SSC277. Buying watches on the Internet is dicey because I never know how the watch will look on my wrist. The SSA051 is a sure bet because its design cues are very Black Monster and I wear my Black Monster II, which plays well on my wrist in spite of its 43mm "small" bezel more than any watch I own.
The SSC277, which is a brand new offering from Seiko, is solar and at 44mm it may or may not play well on my wrist. If it doesn't play well, I will sell it as a "catch and release." We shall see.
Any other watches on the horizon? I also like the Seiko Superior SSA057, the stainless steel version of the gunmetal SSA051, which I'd like to complement with a shark mesh bracelet I have lying inside my desk drawer.
I hope I can get these "watches issues resolved" so that I can say with certainty that my collection will soon be complete.